 Top Three in the World Finalists Announced in Six Categories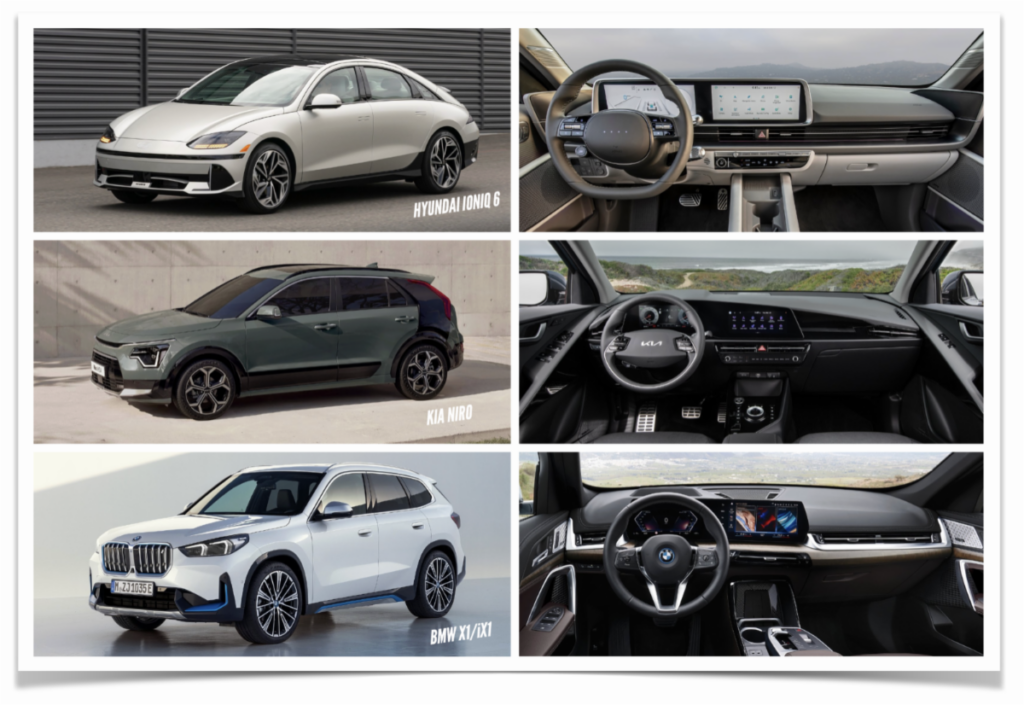 The New York International Automobile Show is pleased to announce that The WORLD CAR FINALS continues with the announcement of the Top Three in the World finalists in six World Car Awards categories. The countdown ends on April 5 when the winners will be announced live at the 2023 New York International Auto Show during an awards ceremony that is part of the show's opening media breakfast.
2023 WORLD CAR OF THE YEAR AWARDS
The 2023 World Car of the Year (WCOTY) winner will be selected from the following top three finalists chosen from an initial list of 30 contenders:
BMW X1 / iX1
Hyundai Ioniq 6
Kia Niro
2023 WORLD ELECTRIC VEHICLE top three finalists:
BMW i7
Hyundai Ioniq 6
Lucid Air
2023 WORLD LUXURY CAR class has the following top three finalists:
BMW 7 Series / i7
Genesis G90
Lucid Air
2023 WORLD PERFORMANCE CAR top three finalists are:
Kia EV6 GT
Nissan Z
Toyota GR Corolla
2023 WORLD URBAN CAR class:
Citroen C3
ORA Funky Cat / Haomao
Volkswagen Taigo/Nivus
WORLD CAR DESIGN OF THE YEAR AWARD
2023 World Car Design of the Year award.
Hyundai Ioniq 6
Land Rover Range Rover
Lucid AIR
The above results were tabulated by KPMG. A jury of 100 distinguished international automotive journalists from 32 countries selected the Top Three in the World finalists by secret ballot based on their evaluation of each eligible vehicle as part of their ongoing professional work. This year marks the 18th year of the World Car Awards' partnership with the New York International Auto Show.
The Road to the World Car Awards is an annual journey that follows 100 international jurors, from 32 countries, as they test-drive, and vote on, the eligible vehicles for the 2023 awards. The jurors' road-test journey is captured virtually on World Car TV.
The World Car Awards program would not be possible without the support of the following official partners: AITASTIC Research & Consult, BREMBO, the NEW YORK International Auto Show, KPMG and Newspress – the official media partner.
World Car TV: YouTube.com/worldcartv
Instagram: #wcoty @theworldcarawards #wca2023 #WorldCarAwards
Twitter: #wcoty @worldcarawards #worldcarawards #wca2023
Facebook: www.facebook.com/WorldCarAwards #worldcarawards #wca2023