 WHAT A RIDE!
See You Next Year
March 29 – April 7, 2024 (Public)
March 27 – 28, 2024 (Press)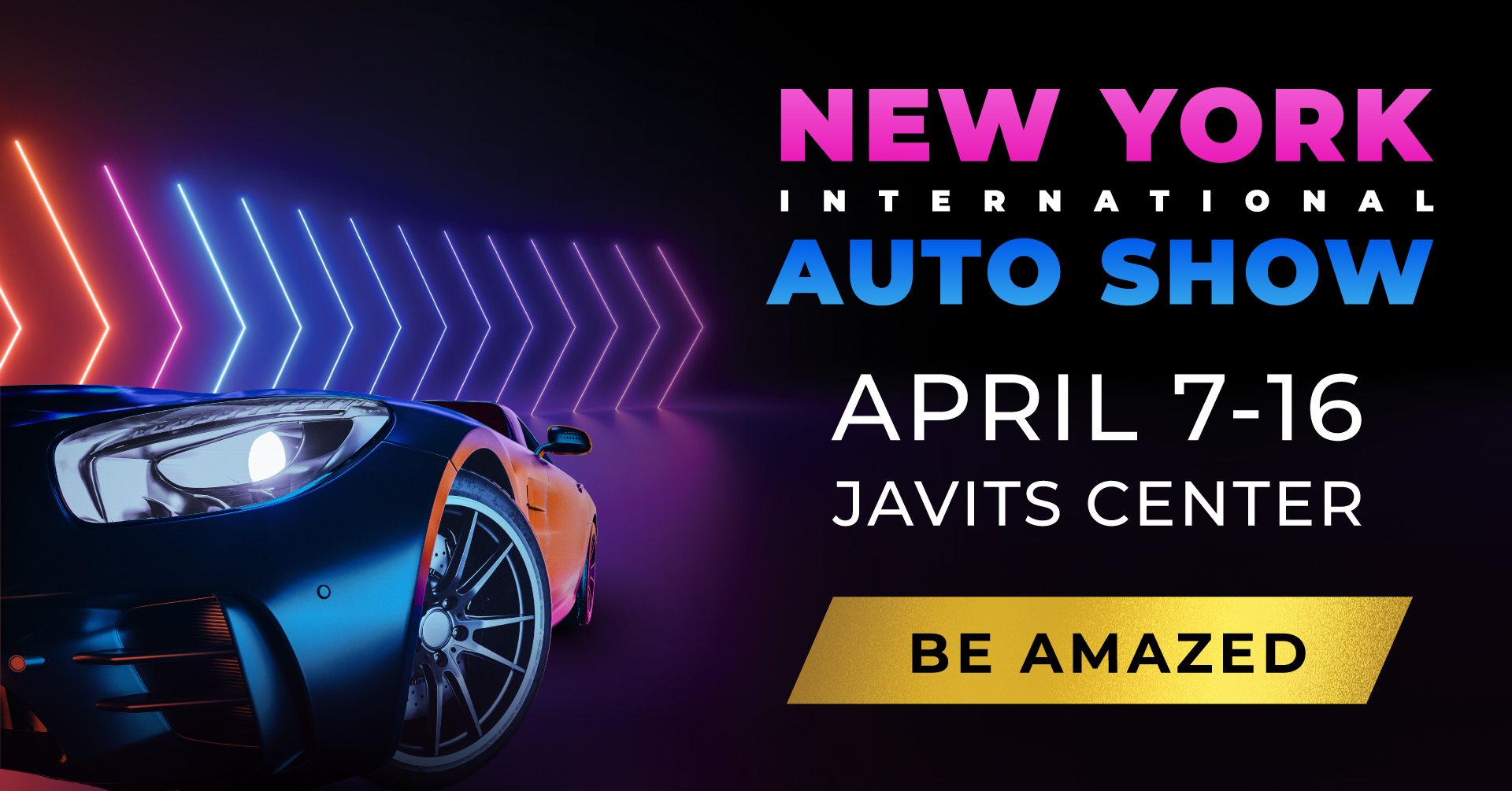 Debuts
The New York Auto Show has always been the place where automakers introduce their newest models to the world. And this year's no different. Expect dozens of never-seen-before cars, trucks, crossovers and EVs as you navigate and explore the Show.
ELECTRIFICATION
Visitors enjoy thrilling experiences in a wide range of electric vehicles thanks to five test tracks positioned throughout the Show. Ford and Hyundai both feature indoor test tracks as part of their main displays. BMW, Chevrolet, Kia, Nissan and Volkswagen let visitors take a spin in the latest EVs on a huge 80,000 sf indoor test track.
EXPERIENCES
Over 100 Immersive exhibits and experiences will be at this year's Auto Show including Camp Jeep New York Toyota's Thrill Ride, Virtual Reality Drives, Subaru's National Park themed exhibit and more.
2023 New York International Auto Show
100

+
Attendee
Engagements
1.0

MIL
Square Feet of
Exhibit Space
2023 New York Auto Show
HIGHLIGHTS