 Learn about exciting new programs & benefits to Electrifying your personal or commercial garage!
Come check out the Autel Clean energy stage at booth 1601 on Friday April 14th. We have some amazing speakers informing show goers on the exciting new programs and benefits to Electrifying your personal or commercial garage, charging solutions and huge EV incentives.
Friday Clean Energy stage: booth 1601
11am: Electrifying the New York City Government Fleet
Keith Kerman – NYC Chief Fleet Officer DCAS
12pm:  EV Incentives and How to Apply for Them
David Chernak – Empire Clean Cities Manager
1pm: Electric Vehicles 101
Kali Chabra – Autel Energy Sales Manager
2pm: School Bus Electrification in NYC
Matt Berlin – NYC Bus, CEO
3pm: Topic: Impact of Climate on EV Range
Alec Slatky – AAA Managing Director | Public & Government Affairs AAA Northeast
About the Speakers: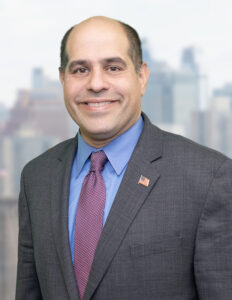 Keith Kerman is a Deputy Commissioner at the Department of Citywide Administrative Services (DCAS) and NYC's first Chief Fleet Officer, serving 50 agencies including NYPD, FDNY and DSNY. NYC operates the nation's largest municipal fleet with over 28,000 fleet units, nearly $1 billion in annual expenditure, and 1,800 staff. NYC Fleet is a national leader in EV adoption, charging, telematics, biofuels, Vision Zero, shared services, and more.
Keith is a permanent civil servant in his 29th year including 17 with NYC Parks working from Central Park as Assistant Commissioner of Citywide Operations. Keith has now served in senior roles under four NYC Mayors.
In 2019 Keith received the Sloan Public Service Award, referred to as the Nobel Prize of NY public service. In 2021, Keith received a national Climate Leadership Award from the Climate Registry, C2ES, and Bloomberg Philanthropies. In 2022, Keith received a Legendary Lifetime Achievement Award by a vote of his peers and awarded by Government Fleet Magazine.
Keith is from Massachusetts and Harvard College, where he met his wife Denise, an attorney who works for Bloomberg LP. They have two children, Todd and Keith, and are dual residents of Pelham and Manhattan